+++++++++++++++++++++++++++++++++++++++++++++++
Scottie's world today
For those wondering what this is about last night I had finally had it.  After weeks of patience mine was gone with the rabid right wingers.  Two in particular, who simply ignore any evidence, lie, misinform, misdirect, and When backed into a corner move the goal post.   Everything they disagree with is fake news and what ever they want to believe is fact.  They are pushing conspiracies about everything and there is no nuance or shades of grey with them.  They feel that all Democrats are one block out to destroy the country, rape the kids, and do all the evil.   Republicans in their view are both the strongest people in the world and being cancelled while being pushed around by the tyrannical left.  They make no sense and when I point that out that they have conflicted themself I am an evil liar out to destroy the US.  Putin is right yet Biden is a weak doddering fool for not stopping him.  Yes that was in the same paragraph.   I told them both off, not that it did any good and now I am simply refusing to engage with them.   While I am busy it seems all they do is spend time in the right wing comic sections picking fight non-stop.  So denying them engagement is the best thing to hurt them. 
+++++++++++++++++++++++++++++++++++++++++++++++++++++
News has become clickbait for ratings.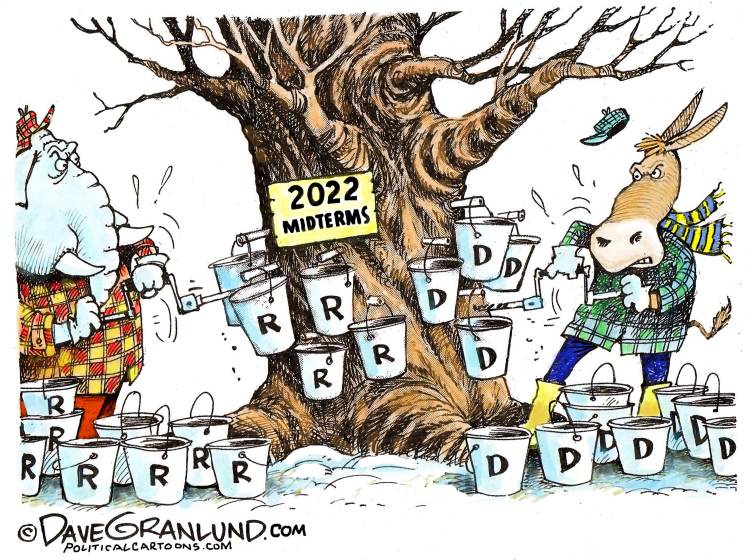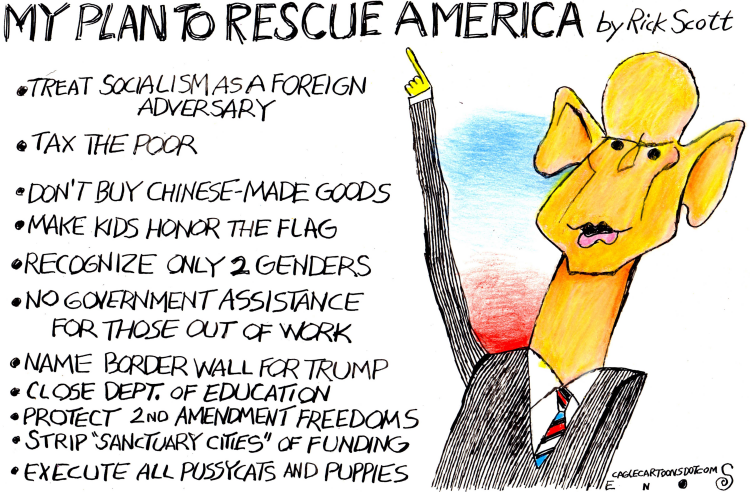 Fascists of a feather.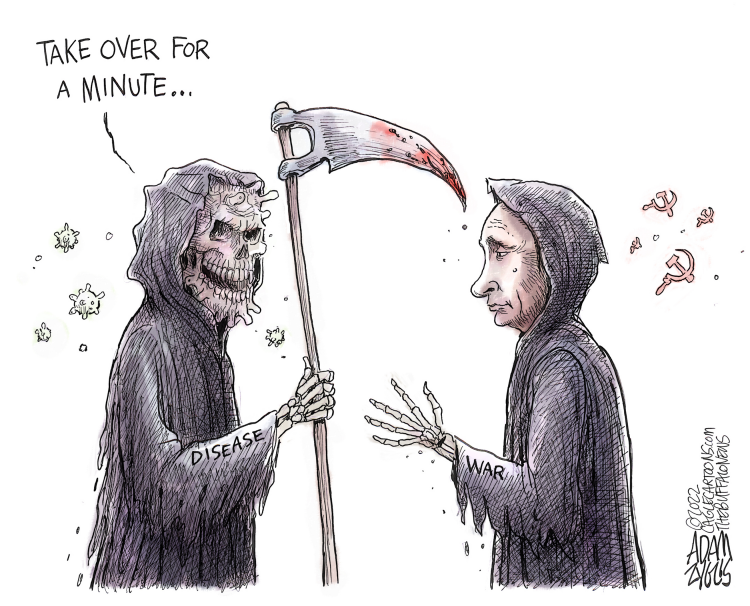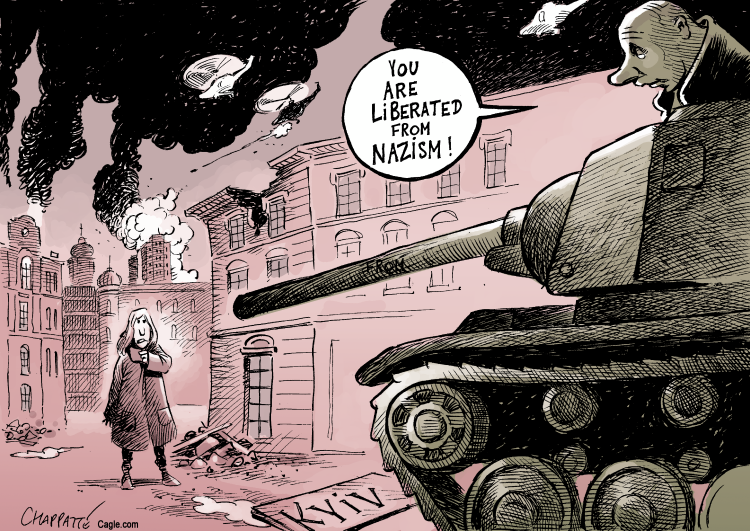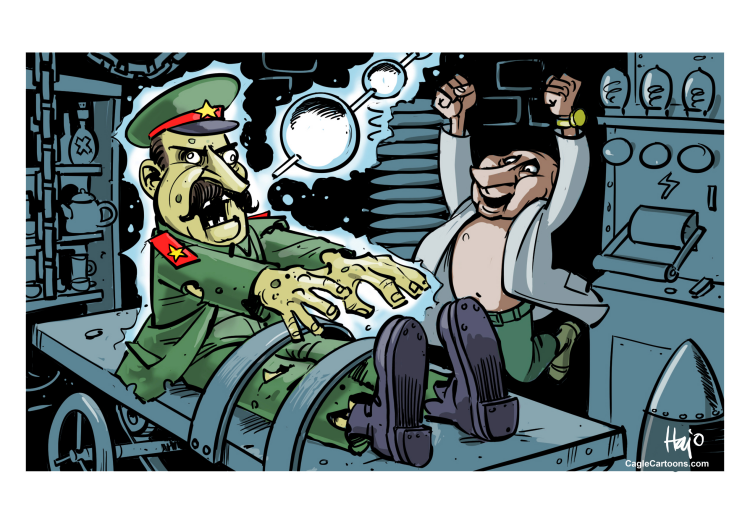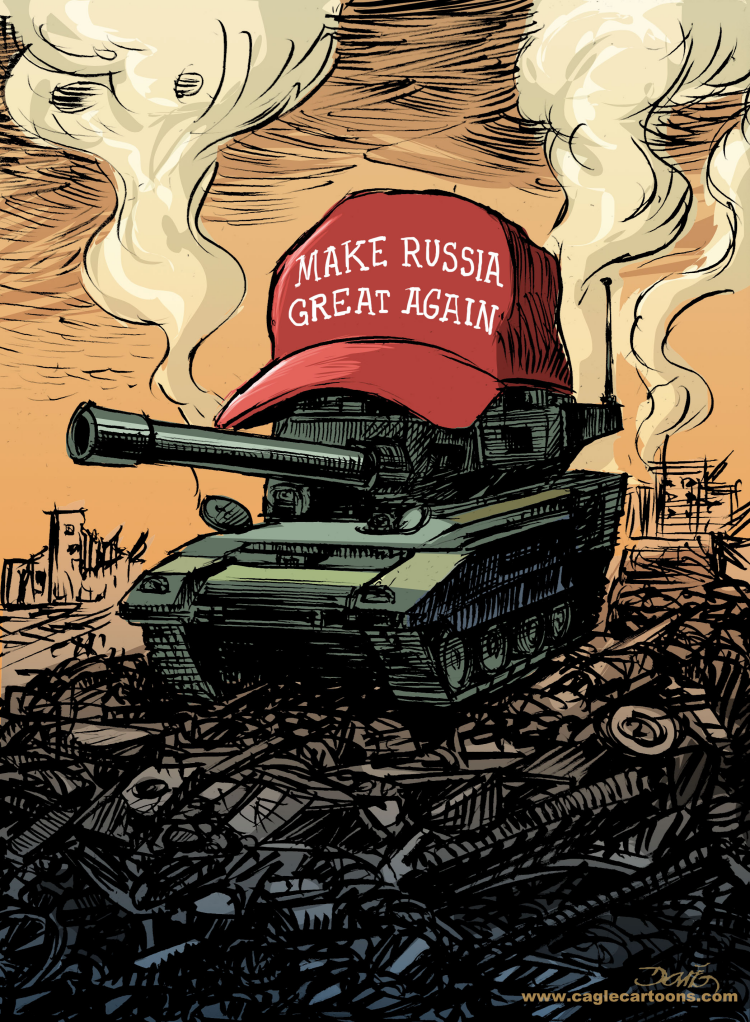 Trump's sycophantic idolatry is pathetic.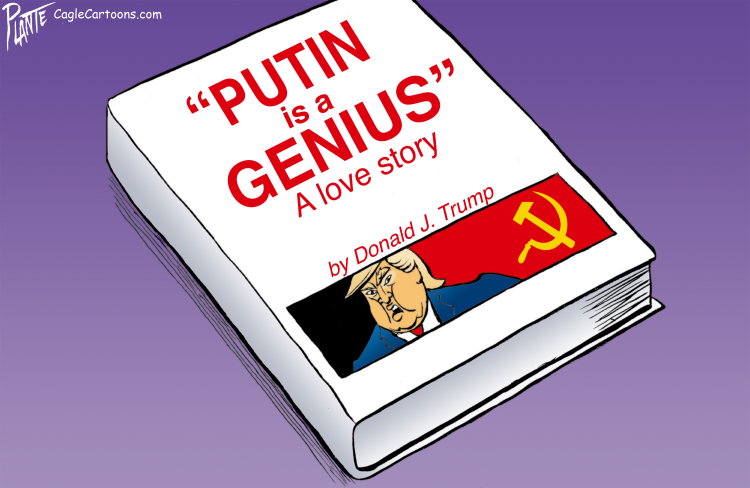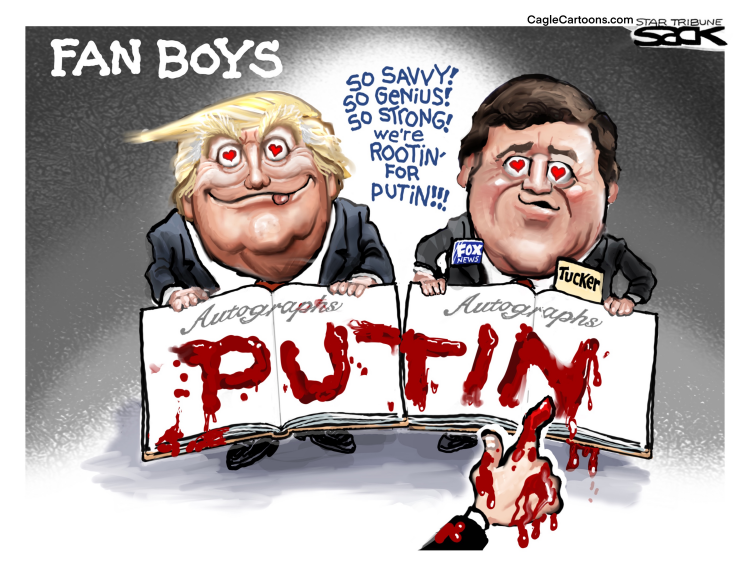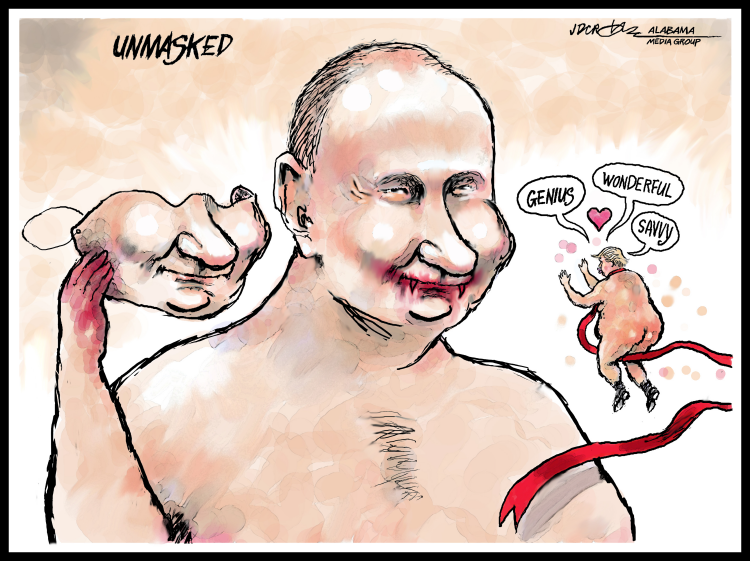 Trump has been on Team Russia for decades.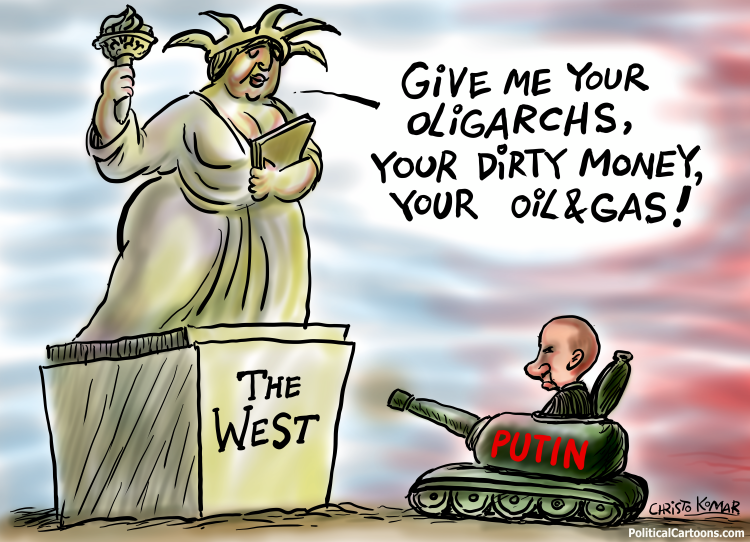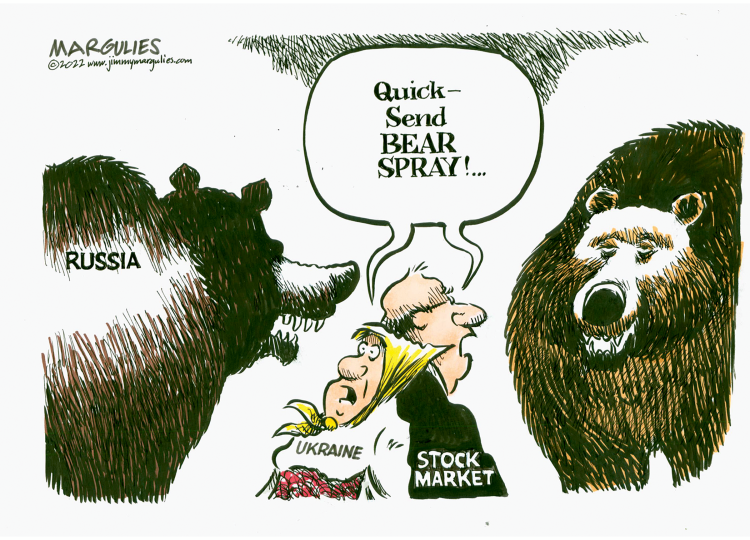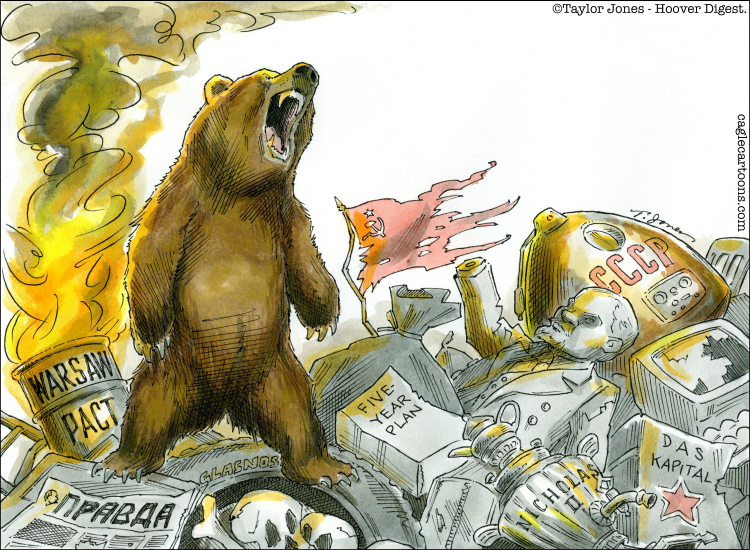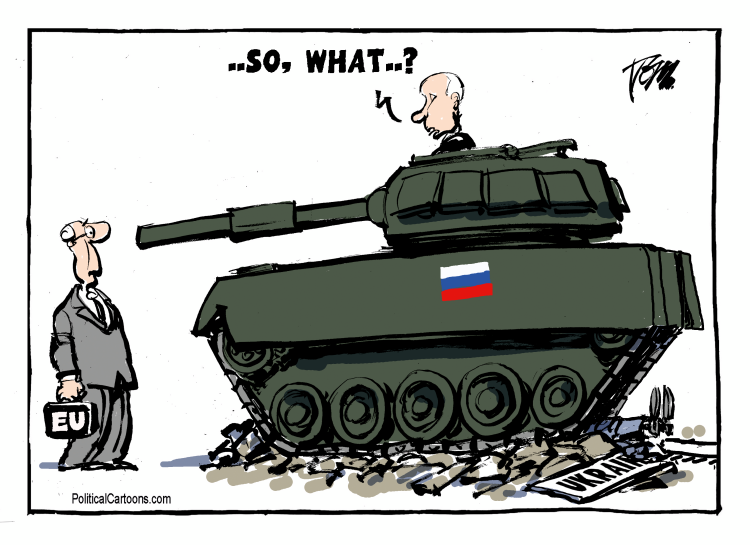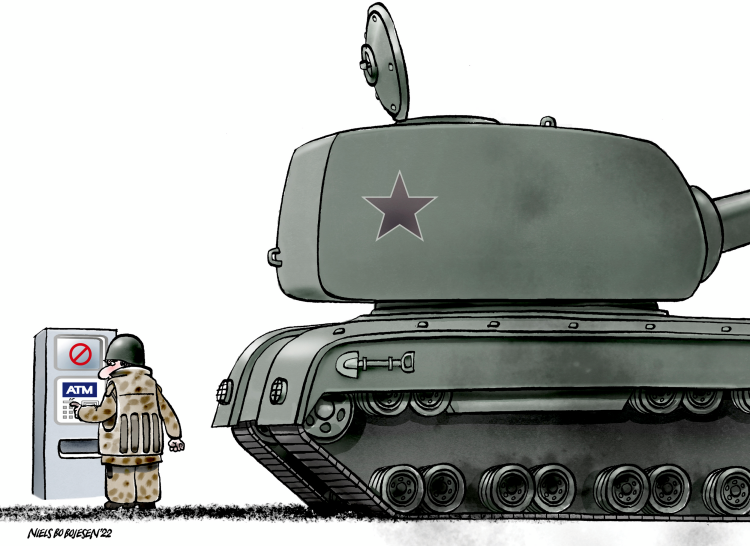 We need an education revolution. We need more solidarity with our teachers. We need to counter reactionary parents and their cowardly agenda.
The sad thing is, for two years, we have been watching people crying and saying goodbye to loved ones that they will not see again… because someone didn't wear a mask.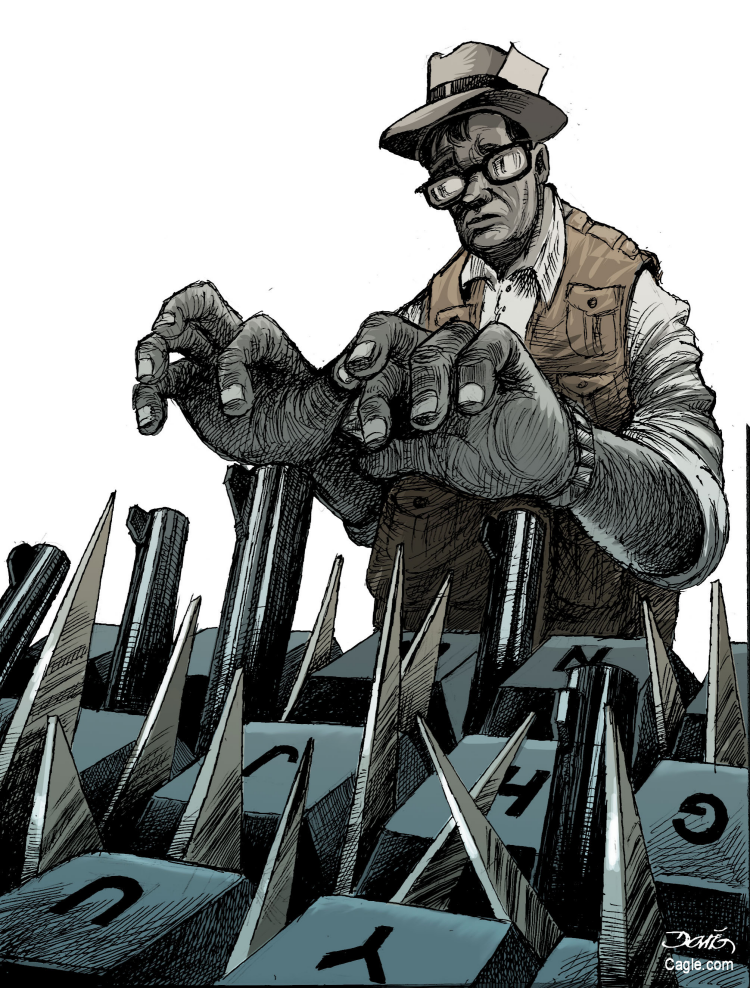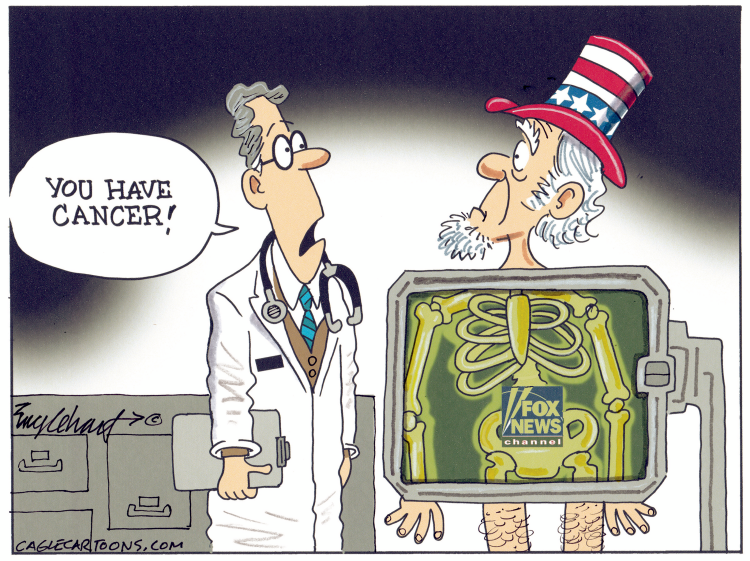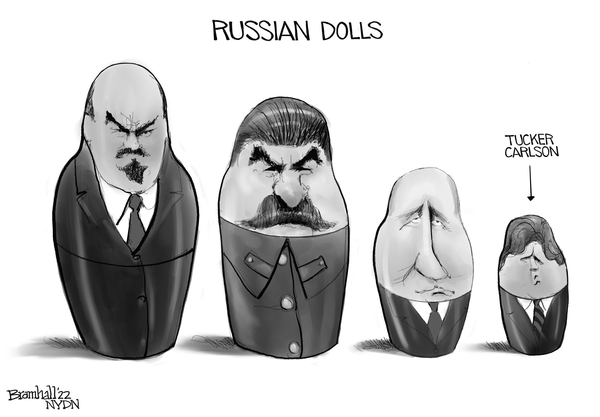 There's no debate: FOX is a sister station for Russian state media.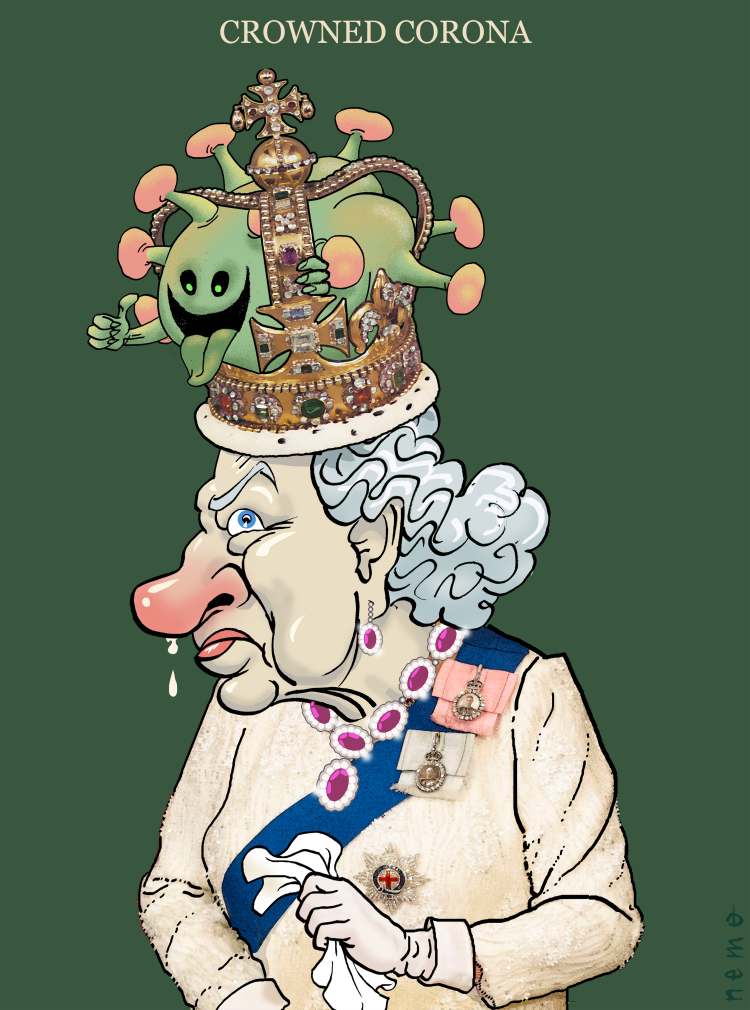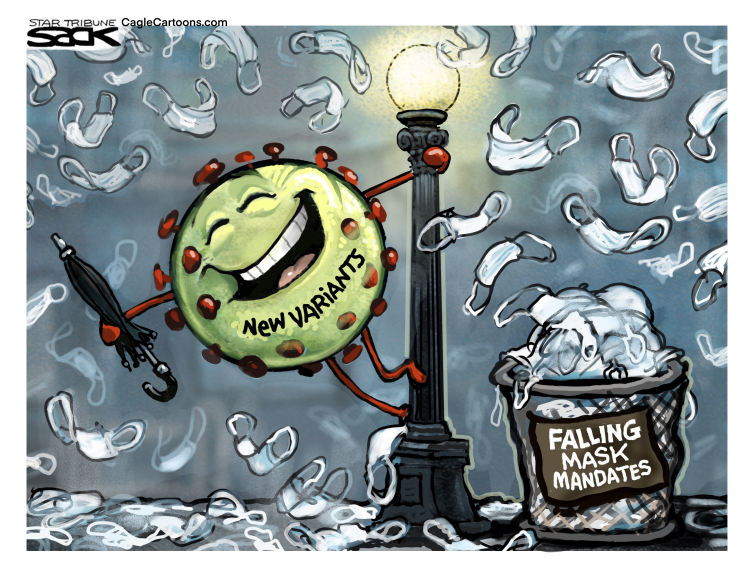 +++++++++++++++++++++++++++++++++++++++++++++++++
Misleading right wing media cartoons / memes
Russia invades Ukraine and we get this.   Takes a special kind of ass to post this "toon" today as scores of lives are lost to Putin's evil.  He is so much worse than Putin. What's next making restaurant workers wash their hands? How can we let this happen, we should attack Canada now to protect those poor truckers.  
A few truckers, many antivax, QAnon conspiracy mongers and some funding from a foreign country (USA) were blocking major infrastructure / economy and major cities. The vast majority of Canadians did NOT support the idiots. The idiots brought 18 wheelers and were having a party. THis was NOT lawful protests. They were warned, warned again and then they were removed.
Oh…by the way, where are your Russian v Ukranian strips? Tell us the truth about a real situation of WAR!!!!
I can't tell you the current sanctions regime will succeed, the the Trumpservative insistence that economic sanctions can't work is ridiculous. The 1970s Arab oil embargo was nothing more of less than a regime of economic sanctions against the U.S. For its support of Israel in the 1973 war. It crippled the U.S. economy for nearly a decade and forced permanent policy changes.
DD Wiz Premium Member
This was a cartoon on the misleading right wing media today.   Gas prices were low because the demand for gas was very low with the world closed down and the factories not running. Now the world is opened up again. That is much better for the world to be up and running. The economy was slowing down and showing signs or regression in early 2019 as the fuel from the 2017 tax give away to the wealthy was burned through. Rather than invest that money in the country or more capacity the corporations spent it on stock buy backs and raising dividends. The US is as energy independent as it ever has been. That situation has not changed just the price of fuel has risen. Do you think US oil doesn't rise when the rest of the worlds oil cost is rising? The US is still a net exporter. The borders are secure. Nothing has changed at the southern border. Those coming across it illegally are apprehended and deported. Those seeking asylum are being housed illegally in Mexico, and those seeking asylum with families are vetted given, court dates, and monitored in the country. tRump praised Putin's invasion of Ukraine, and called Putin a genius for doing it. China is still in check , nothing has changed.
++++++++++++++++++++++++++++++++++++++++++++++++++++++++
And now some for fun