"If I lost one of my children I'd be pretty devastated, especially in a way that is so senseless and seemingly has no purpose. 

"I would just have to say, if I had the opportunity to talk to the people I'd have to say, look, there's always a plan. I believe God always has a plan. Life is short no matter what it is.

"And certainly, we're not going to make sense of, you know, a young child being shot and killed way before their life expectancy." – Texas AG Ken Paxton, speaking on right wing radio.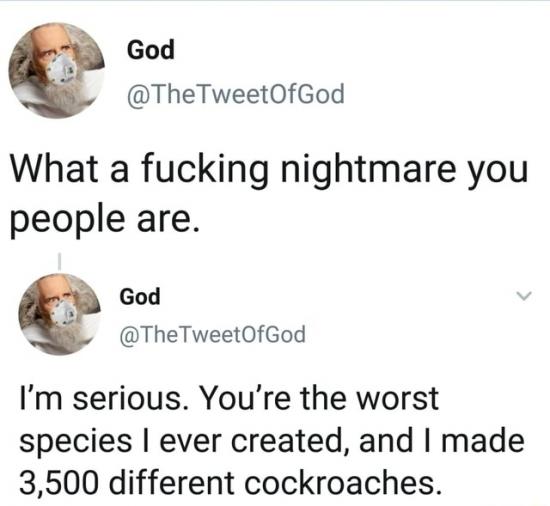 Uncle Mark eats the rainbow Doug105 • 2 days ago
We never heard Eve's testimony about this. Adam readily blames his wife. How do we know she didn't just whip an apple at Adam's head because he was being a chauvinist pig, unlike the pigs, who were too busy building homes of straw, sticks & bricks to engage in any kind of sexist behavior?