The New York Times reports:

Former President Donald J. Trump's political organization and his allies have paid for or promised to finance the legal fees of more than a dozen witnesses called in the congressional investigation into the Jan. 6 attack, raising legal and ethical questions about whether the former president may be influencing testimony with a direct bearing on him.

The arrangement drew new scrutiny this week after Cassidy Hutchinson, a former aide in his White House, made an explosive appearance before the House panel, providing damning new details about Mr. Trump's actions and statements on the day of the deadly riot.

She did so after firing a lawyer who had been recommended to her by two of Mr. Trump's former aides and paid for by his political action committee, and hiring new counsel. Under the representation of the new lawyer, Jody Hunt, Ms. Hutchinson sat for a fourth interview with the committee in which she divulged more revelations and agreed to come forward publicly to testify to them.

Read the full article.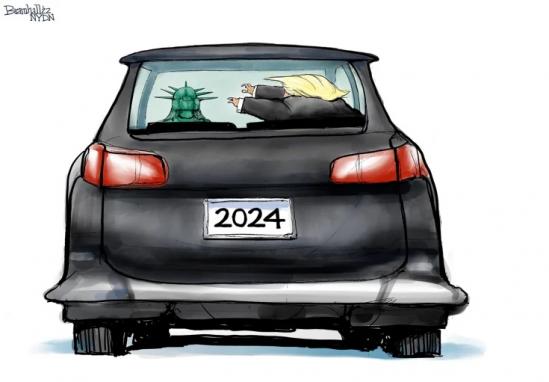 You can bet that DeSantis is watching and learning so he can "Be Best" and run for the president of Gilead.