Raw Story reports:

Federal Magistrate Judge William Matthewman has set an expedited schedule after Attorney General Merrick Garland announced the Department of Justice moved to unseal the Mar-a-Lago search warrant and property receipt. Matthewman instructed DOJ to "immediately serve a copy of its Motion on counsel for former President Donald Trump."

"On or before 3.:00 p.m. Eastern time on August 12, 2022, the United States shall file a certificate of conferral advising whether President Trump opposes the Government's motion to unseal," the Judge explained. However, if Trump moves to oppose the motion it could be weeks for the records are unveiled.

Read the full article.
Well played, Merrick. Well Fucking Played!!!
Oh, Parker JCF • 37 minutes ago
Trump walked right into this one. Got a rake right in the face.
While you're at it, judge, how about a court order to exhume Ivana?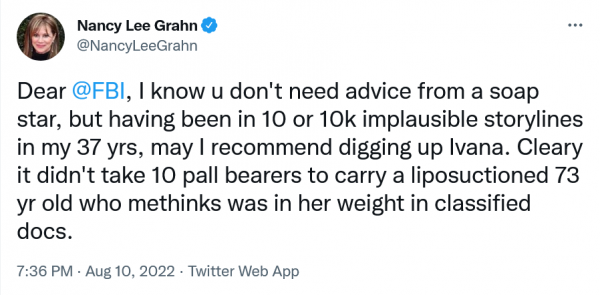 Why does Trump get to decide whether or not the warrant is unsealed? Release it. We want to know!
Then, LOCK HIM UP!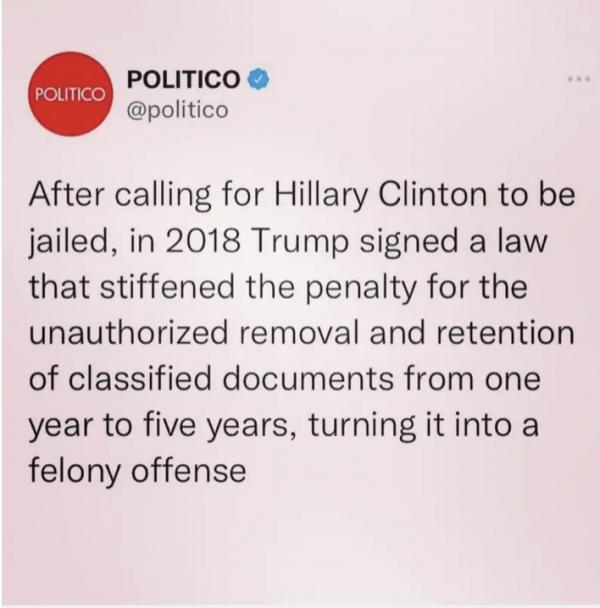 Reality.Bites Gigi • an hour ago
He gets to decide whether or not he objects.
JCF Reality.Bites • an hour ago
…and he's damned if he does, and damned if he doesn't! 😈
It will be weeks. He will delay as long as possible. That way he stays in the news cycles endlessly.
Absolutely. Keeps the grift going, keeps the anger high, keeps the possibility that maybe some of his folks will "take the hint" and proactively "work" for him to distract the news cycle..
The Diabolical Hoodwink • an hour ago
He'll block it. But then he'll look even more guilty as hell. But to his base? Doesn't matter.
Nic Peterson The Diabolical Hoodwink • an hour ago
Trumpanzees won't care either way. Piss tapes, hookers, rape allegations, child molestation allegations, attempted coup, even espionage and his base will continue to lick his boots.