CNN reports:

US government documents were "likely concealed and removed" from a storage room at Mar-a-Lago as part of an effort to "obstruct" the FBI's investigation into former President Donald Trump's potential mishandling of classified materials, the Justice Department said in a blockbuster court filing Tuesday night.

More than 320 classified documents have now been recovered from Mar-a-Lago, the Justice Department said, including more than 100 in the FBI search earlier this month.

Tuesday's filing represents the Justice Department's strongest case to date that Trump concealed classified material he was keeping at Mar-a-Lago in an attempt to obstruct the FBI's investigation into the potential mishandling of classified material.

Read the full article.

 
What's hilarious is that none of this shit would likely be prosecuted had he not raised hell about the "raid" and that nothing that came to.light in this filing would be publicly available information had he not pulled the "Special Master" stunt. Keep shooting your own foot, Shitgibbon…
Dwight Williamson • an hour ago • edited
Any other person any where any time who had the record of DJT would have been indicted, imprisoned, or shot! Let's go Brandon ♥️
Concealment shows intent to steal.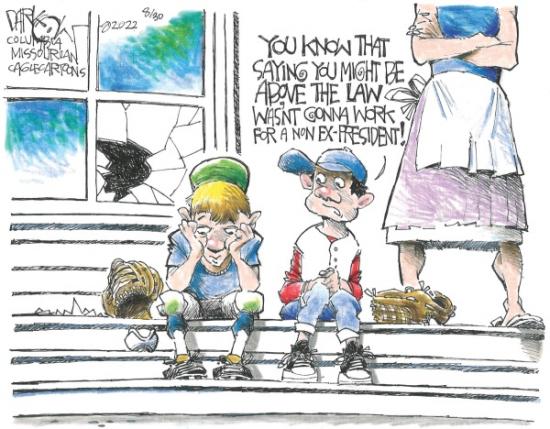 320 Classified documents? It's going to be hard to claim that so many just got mixed in with personal stuff as Trump & Co. packed up to go back to Mar-a-Lago. I suspect they'll try, but really? He needs to spend time in prison, like any other human who stole classified documents. So do his lawyers.
The Trump judge will rule in his favor and the DOJ will appeal.
Who knows how many documents remain hidden & unrecovered?
This would explain his absolute shit-fit yesterday, and him begging to return to the 'sanctuary' of the Oval Office.