And the right wing maga cult and religious right eats this shit up.   How utterly ridiculous.   Yet they not only believe it, they will send their last dollar to the scamming republicans to stop it, but more they use it to attack the LGBTQI+ community.    I hate it, what happened that removed thinking from our public.   Hugs
"I think that there has, that a portal, a demonic portal opened above the White House around the time that the Bidens moved in.

"If you believe the Bible, and we do, then you believe Satan exists, and he does, and you believe there are demons and therefore a portal in which demons enter this realm is not such a crazy idea at all.

"That these demons populate the Biden administration — well, I mean, look at some of them. You can't tell whether they are men or women. They don't seem to know either." – Roger Stone, speaking to Eric "Sucker Punch" Metaxas.

Stone claims there are dozens of photos of the portal.
If a demonic portal were open over the White House, Stone would have used it to go back home months ago.
SkokieDaddy – wiener dog dad Dazzeran hour ago
And Stephen Miller would be operating a bed and breakfast inside
I don't think for a second that he believes any of that, but the crazies are his only hope now, so he's speaking directly to them, as if he's one of them.
SkokieDaddy – wiener dog dad Ščŏŧŧ Ċ – 🇺🇦 🕊an hour ago
He has to up his crazy game to be heard over the MTG noise.
Heck, this may be intentional to deflect from SporkFoot.
A man who has Richard Nixon tatooted on his back doesn't merit my attention for anything.
And they wonder why church attendance is declining.
Roger was stoned again, hey idiot it was a movie.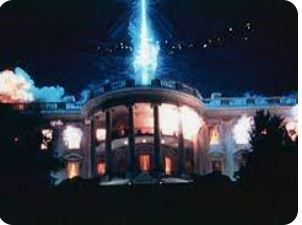 Uncle Mark – limited time onlyan hour ago edited
Well, if anyone would know about demonic holes, it would be Roger.
Y'all know that after he touts this religious bullshit, he mutters "SUCKERS" under his foul breath. The guy who revels in couples swapping doesn't believe in God, but believes himself to be the GOP's Loki.
There is nothing about demonic portals anywhere in the Bible. He's thinking of Buffy the Vampire Slayer. I love Buffy, but that's hardly scriptural.