So now Christian adoption agencies that take taxpayer funds can discriminate against the LGBTQ+ and other religions.     Originally the SCOTUS said it was ok for the public to pay for these religious groups that discriminate against the LGBTQ+ because the worst discrimination is against religion itself, and by not letting them not serve the gays was discrinimating against the religion.    Now it seems the rule is the Christian religion is the one that must not be discriminated against but may discriminate against all other religion.   One more step on the path to Christianity being the national religion and another few steps toward the US theocracy.    Hugs
Nashville's NBC News affiliate reports:

Tennessee judges have dismissed a lawsuit filed by a Knoxville couple who alleged that a state-sponsored Christian adoption agency refused to help them because they are Jewish.

The lawsuit challenged a 2020 state law that installed legal protections for private adoption agencies to reject state-funded placement of children to parents based on religious beliefs.

The challenge by Elizabeth and Gabriel Rutan-Ram said Holston United Methodist Home for Children in Greeneville barred them from taking state-mandated foster-parent training and denied a home-study certification while they attempted to adopt a child last year.

The Christian Post reports:

A three-judge panel of the Chancery Court in Davidson County ruled 2-1 to grant a motion to dismiss the lawsuit against the Tennessee Department of Children's Services and DCS Commissioner Jenifer Nichols.

The panel majority also ruled that "the Plaintiffs have not shown that the Defendants would not contract with a Jewish agency similarly situated to Holston United Methodist Home for Children; therefore the Act does not single out people of the Jewish faith as a disfavored, innately inferior group."

Holston CEO Bradley Williams told CP he believes "forcing Holston Home to violate our beliefs and place children in homes that do not share our faith is wrong and contrary to a free society."

The adoption agency is represented by the anti-LGBTQ hate group, the Alliance Defending Freedom. In 2003, the ADF filed a Supreme Court brief in defense of the criminalization of homosexuality.

 
Its coming people. Be prepared to do what you have to do to survive.
I know. I think most of us in this forum see what is happening
Even those who think they'll be fine because they're whites and Christian are in for a rude awakening when they have a terminal pregnancy or want conception or want to watch a porn movie or get arrested for getting a blow job
stretchdad Todd20036 • an hour ago • edited
Yes. Or when the powers-that-be decide that you're not "right kind of Christian".
SkokieDaddy – wiener dog dad • an hour ago • edited
the Plaintiffs have not shown that the Defendants would not contract with a Jewish agency similarly situated to Holston United Methodist Home for Children.
A quick search seems to indicate there are NO Jewish agencies in Knoxville, TN.
Jack Frost SkokieDaddy – wiener dog dad • an hour ago
Of course not, its the same bullshit the SCOTUS uses when they write terrible decisions. Its not based on facts, its based on a predetermined outcome and working backwards from there.
If it was a jewish agencie doing this against a Catholic or Christian couple you better believe they'd rule in favor of the couple.
The Jewish couple should take this up to the SC and see what happens.
What is alarming is that at the beginning of Nazism in Germany, the police stopped responding to Jewish citizens reporting vandalism. Having people who are worthless trying to make you feel worthless is a spooky concept to process. We had a cop tell us he won't take samples of the vandalism. We are concerned that is could be toxic. But then again he may already know what it is and is not telling us.
Scary times.
Separate is not equal!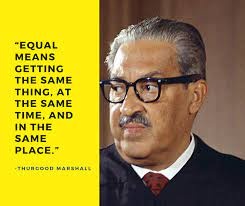 Said it before and I'll say it again.
Anyone who is a religious minority etc. who thinks "religious freedom" laws will only target LGBT citizens is a fool.
They will be coming for you sooner or later.