Typical Republican, the rules don't apply to her.  Far too many in congress feel that the job is a golden ticket to increase their personal wealth.   I wish the punishment was to take twice the illegal amount away from her but the people making the rules … are the same people that are breaking them.   
Colorado's Daily Sentinel reports:

Rep. Lauren Boebert continues to have troubles with her campaign finance filings. In a warning letter from the Federal Election Commission made public on Thursday, Boebert's latest campaign finance filing for the first quarter of 2022 shows her campaign accepted as much as $30,000 in contributions that exceed federal campaign finance limits.

The six-page letter notes 20 separate incidents where the campaign took more than the $2,900 that is allowed for individuals to give in any one election. Her campaign has been cited several times in the past for similar filing problems, including accepting donations in excess of limits, and under-reporting beginning and ending balance totals.

Read the full article.
Its not like anything is going to be done about it.
The FEC sent a warning letter? Despite Boopsie's campaign having been cited several times in the past for similar problems?
Oh, ffs. ENOUGH ALREADY!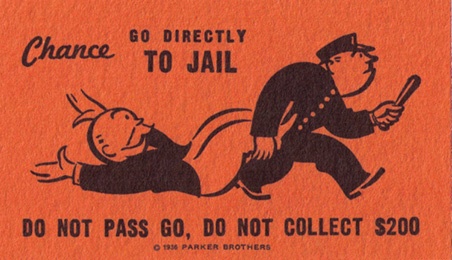 another_steve Elagabalus • a day ago
Important, I think, to keep in mind what the ultimate goal of today's Republican Party is: the establishment of a theocracy in the United States. That's the "command" coming from the party's puppet masters, the religious right. Any government department that gets in the way of establishing that theocracy is, for them, the enemy.
Readers here will recall the theofascist monster, Betsy DeVos, that the Mar-a-Lago rapist appointed as his Secretary of Education. Fortunately for America, she failed in her mission – which was to destroy the country's public school system.
Education of the public is a threat to theofascists.