This guy lies so often I think he wouldn't know the truth if he tripped over it.   How the Republicans in Georgia support him is beyond me.  He has domestic abuse charges, admits pulling a gun on his wife, has lied about everything in his life, has a certified mental illness and brain damage.   But he has two things they really want.   He has an R next to his name and he is black which they need because the guy he is running against is a black man also.  Hugs
The Associated Press reports:

In interviews and campaign appearances, the former Dallas Cowboy and Heisman Trophy winner takes credit for founding, co-founding and sometimes operating a program called Patriot Support. The program, he says, has taken him to military bases all over the world.

But corporate documents, court records and Senate disclosures reviewed by The Associated Press tell a more complicated story. Together they present a portrait of a celebrity spokesman who overstated his role in a for-profit program that is alleged to have preyed upon veterans and service members while defrauding the government.

But Patriot Support is not a charity. It's a for-profit program specifically marketed to veterans that is offered by Universal Health Services, one of the largest hospital chains in the U.S. Walker wasn't the program's founder, either. It was created 11 years before Universal Health Services says it hired Walker as a spokesman, which paid him a salary of $331,000 last year.

Read the full article.
A lie is a feature not a bug for Republicans.
Herschel Walker lied about his role in a "charity" that turns out not to be a charity? It's not the first lie he has told, and I'm sure it's not the last. Walker should not be elected to Congress. There are too many lying Republicans there, already.
wmforr thatotherjean • 3 days ago
It's a virtue, not a flaw. MAGAts long to be lied to.
Let's see, he's a liar, an idiot, sexual abuser, and of a criminal mind – makes him perfect for a Republican candidate – perhaps he can be Trump's running mate or chief of staff in 2024.
He also has horrible parenting skills. His son is a spoiled brat
Jay S_E_P • 3 days ago • edited
She thinks that acting like a douchebag gets daddies love and approval.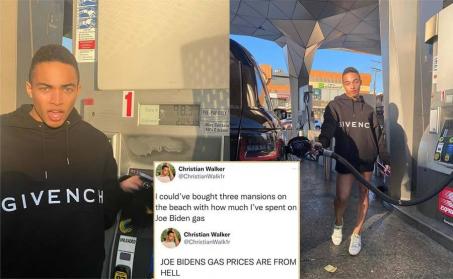 He's been busted for quite a few lies, that's why Trump's supporters love him. They love the lies.