As I said in a recent post these hyper religious anti-LGBTQ+ should be careful complaining about men with beards reading and talking with children.   I again post several pictures of their savior god who is in a dress, wearing a beard, surrounded by children.   What is it these people think is happening in public with children and drag performers?   It is only dress up.  It is not a stip and have sex show.   Plus when they do the drag queen story hour again everyone is in public and they are just men in costumes reading to kids.  And why do these assholes think they get to tell everyone else what they can do and can not do when it comes to raising their own children.   These are the same assholes who claim no one can make them vaccinate their kids, no one has the right to demand their kids wear masks at schools.   Yet they feel entitled to tell you what event you can allow your child to attend.  Entitled wannabe kings of the world or as I call them big asshole jerks.  Hugs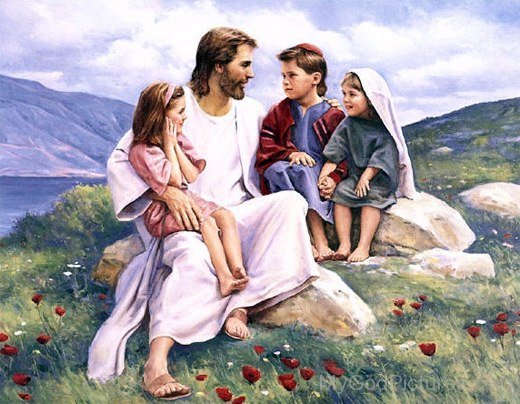 From Texas state Rep. Bryan Slaton:

The events of this past weekend were horrifying and show a disturbing trend in which perverted adults are obsessed with sexualizing young children.

As a father of two young children, I would never take my children to a drag show and I know Speaker Dade Phelan and the rest of my Republican colleagues wouldn't either.

Protecting our own children isn't enough, and our responsibility as lawmakers extends to the sexualization that is happening across Texas.

I promised my voters that I would stand up for their values and fight to protect Texas kids.

I was re-elected on that promise and I intend to keep it by authoring legislation to defend kids from being subjected to drag shows and other inappropriate events.

I look forward to working with my colleagues to pass this important legislation.

Slaton, who is fond of making public appearances carrying an assault weapon and wearing a belt of ammunition, first appeared on JMG in March 2021 when he introduced a bill making abortion a death penalty crime for doctors and even women who undergo the procedure.

Earlier this year he introduced a bill requiring genital exams for trans athletes in public schools.

As I reported yesterday, extremists on Saturday mobbed and attempted to enter the Dallas gay bar hosting the event that has enraged the usual haters.

 
BensNewLogin • an hour ago • edited
This is what is right for children.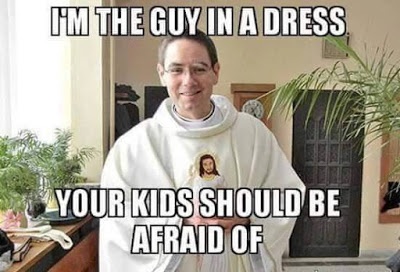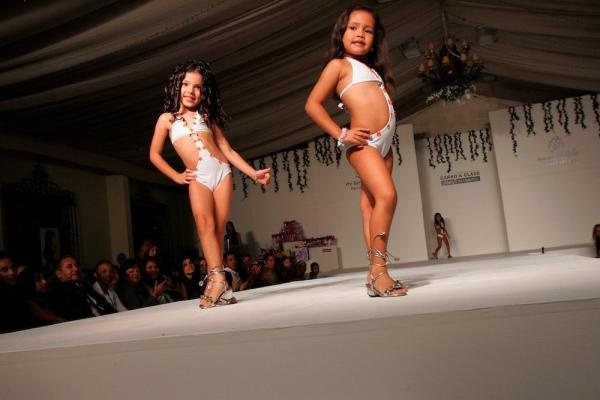 a disturbing trend in which perverted adults are obsessed with sexualizing young children.
LeeGP PickyPecker • 34 minutes ago
This is barely an exageration:
https://cdn.embedly.com/widgets/media.html?src=https%3A%2F%2Fwww.youtube.com%2Fembed%2FWYMRLleE9Qo%3Ffeature%3Doembed&url=http%3A%2F%2Fwww.youtube.com%2Fwatch%3Fv%3DWYMRLleE9Qo&image=https%3A%2F%2Fi.ytimg.com%2Fvi%2FWYMRLleE9Qo%2Fhqdefault.jpg&key=21d07d84db7f4d66a55297735025d6d1&type=text%2Fhtml&schema=youtube
Bambino🇺🇦🌻 BensNewLogin • an hour ago
Doesn't Texas sill has those child beauty pageants akin to child porn to entice the pedophiles?
Chris Baker Bambino🇺🇦🌻 • 36 minutes ago
Isn't that just drag for kids? Just without the clever drag names.
Isn't it funny how the party of "don't take away MY freedom!" is constantly wanting to take away YOUR freedom?
Reminds me of the line in "The Girl with the Dragon Tattoo" from Henrik Vanger (Christopher Plummer's character): "Isn't it interesting how fascists always abuse the word 'freedom?'"
if you don't want your kids to see drag shows, don't take them. but stop trying to get other parents to raise their children in your image.
Gregory In Seattle • an hour ago
While nothing is done to keep minors from getting murdered at school.
Guestfornow Paula • an hour ago
If protecting their kids is important to them, what about protecting them from guns?
The whole Republican belief system and agenda is cherry picking hate and ignorance
SkokieDaddy – wiener dog dad • an hour ago
How dare parent control their children's upbringing, we can't have that!
Also, Cancel Culture says hi!
(((GC))) – End the filibuster! SkokieDaddy – wiener dog dad • 28 minutes ago
Parents have the FINAL WORD on how they raise their property mini-mes children!!!!
Unless it's something the most holy and righteous straight-and-narrow Rethuglicans declare to be perverted and evil, then parents absolutely CANNOT be trusted!!!!
are you going to ban Milton Berle, Flip Wilson (Geraldine), Laugh-in, The Three Stooges, all sorts of 1930s-2000's Broadway plays, college plays, school plays, and the like to "protect" kids from "drag queens" ?
Your wife is Asian ..guess who plays female roles in Japanese and Chines plays from long ago? Yep — men.
But sure, walk around with police-killing bullets and a weapon of war on your shoulders … and watch the innocents get slaughtered, doing nothing in the legislature, except make it easier to destroy our youth …