If you go to the web site of the story you can see a blown up picture of the one in the tweet with him at the desk surrounded by girls.  Notice the two little girls with signs who look like they cannot believe they had to come and do this cosplay.   Hugs
Changing America reports:

Student athletes at Oklahoma public schools are now required to complete "biological sex affidavits" to determine whether they are eligible to participate in athletics as school districts begin enforcing a state law.

In March, Oklahoma Gov. Kevin Stitt (R) signed into law the state's "Save Women's Sports Act," which requires sports teams through college to be designated based on athletes' "biological sex," or sex assigned at birth.

In early July, the CBS-affiliate KOAM-TV  reported that some school districts were beginning to distribute "biological sex affidavits" to student athletes to enforce the law.

Read the full article.

 
In my 55 years on earth, I dont remember Republicans giving a crap about woman's sports. I guess it took transgendered athletes to finally make them care.
Random Observer Ed Michigan • 13 minutes ago
This. My couldn't-care-less-about-any-sports in the 30 years I've known him BIL (more an outdoor / photography / camping guy) suddenly started protesting to "save women's sports" last year. The biggest farce I've ever seen – it was clear GQP talking points..
JW Swift Ed Michigan • an hour ago
It's not like they're going to support or even watch, though.
Shadow Catcher Ed Michigan • 37 minutes ago
They still do not care, the number of athletes involved is something like .000001%
i'll bet that banning women from women's sports measure doesn't include any additional funding for women's sports, however.
they don't give a fuck about women's sports and only care about hurting trans people.
Snarkaholic alguien • 35 minutes ago
In most high schools, 99.999% of funds go to the football team.
Uncle Mark eats the rainbow j.martindale • 2 hours ago
Yep…if they can't take on the adults, they decide to torment the kids.
If this disqualifies someone from team sports, at least they won't have to participate in public prayers at the 50-yard line. Always look on the bright side of life?
Are they going to do genetic testing for every child to confirm it? Are they going to pay for it? Isn't there a HIPAA thing or is that out in Oklahoma?
Ščŏŧŧ Ċ – 🇺🇦 🕊 Paula • 2 hours ago
If they do genetic testing, they're going to find there's a lot more diversity in genetic sex than allowed for in their magic book of myths.
Meet John Doe Paula • 2 hours ago
Maybe they'll have everyone strip naked to check what's under the hood.
Meet John Doe Steven in TX 🏳️‍🌈 ISOLATION • an hour ago
After all the coverage of Lauren Hubbard, a trans woman weightlifter competing in the Olympics, she didn't make a single lift when she's in her prime age as a weightlifter and got clobbered by Li Wenwen, a 21 year old Chinese lifter who won her weight class (over 81 kg) on her first lift. She's really a kid in the grand scheme of weightlifting and unless she gets injured, can compete in another 4 Olympics. You peak in your mid 30's.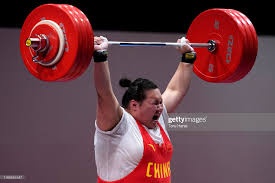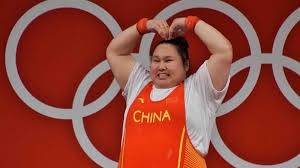 clay Paula • 2 hours ago • edited
I'm pretty sure they went with the birth certificate as an end run around HIPAA. The birth certificate counts as state record, rather than medical record. And, no, they're no going to pay for it.
Fetterman=BetterMan Paula • an hour ago
Please, no genetic testing.
Repigs can't wait to find an excuse to look under high school girls' skirts.
Sister_Bertrille • 2 hours ago
Does this mean that transmen will now be competing in women's sports? Or is it just a way to keep transgender people from competing in any sports at all? I think we know the answer to that…
Gregory In Seattle Sister_Bertrille • 2 hours ago
The telling point is: will this apply equally to men's sports as well? What if a high school's star quarterback refuses to file such a document on general principles?
April Smith Gregory In Seattle • an hour ago • edited
I think it's just girl's sports. To them it's all about the obsession with trans girls and women.
But some brave Transman should call their bluff. If it's all "biological" they should be on the girl's team and watch them dominate the competition.
Gregory In Seattle April Smith • 39 minutes ago
So the linked article is incorrect, and this will apply ONLY to (presumed) female students and not all students? That could be a problem if (presumed) male students are exempted, as that directly violates Title IX.
clay April Smith • an hour ago
According to the (incomplete) excerpt Joann Prinzivalli provided, it only applies to girls sports.
clay • 2 hours ago • edited
And how many intersex kids will be exposed, as well?
Their law doesn't even have space for them to exist.
Intersexuality is a liberal conspiracy to let men into women's locker rooms.
Everyone knows that! /s
April Smith Joann Prinzivalli • an hour ago • edited
They have a law on that too. Oklahoma banned the issuing of non-binary birth certificates.
It really sucks here.
Fetterman=BetterMan • an hour ago
"Save Women's Sports Act,"
That's rich after they deduced women to fetus incubators.
Robert Conner Fetterman=BetterMan • 22 minutes ago
Fetus incubation is what they mean by "Women's Sports."
Uncle Mark eats the rainbow • 2 hours ago
Waiting for one of these red school districts to defund/shutdown women's sports in school and blame it on transgender students "ruining women's sports for everyone."
Serene Pumpkin Uncle Mark eats the rainbow • 2 hours ago
An end run around Title IX, which they've always loathed.
Next, they will require virginity check for all girls wanting to participate in sports. We gotta' make sure that cherry hasn't been popped.