https://www.fox29.com/news/parts-of-life-is-so-good-by-george-dawson-deemed-inappropriate-for-george-dawson-middle-school-students
I noticed this story on Joe My God and I will add some tweets and comments from there.   As always I suggest everyone visit that site for more posts that I don't publish.   It is a grand place for information.   
Note the part of the book that the district / teachers object to is the parts that talk about the real history of black people in the US.   Topics like lynching, racism, segregation and civil rights.  This is a school system that is being sued on how they treat Black and LGBTQ+ students.   These things happened in the US and they cannot be ignored to help fragile white peoples feelings.   It happened, and it was done by the white people at that time.   We must teach it as black history is US history and if we must make sure everyone knows those racist bigoted acts against minorities will not be accepted.   I included other story links that clearly show the district and some of the teachers / staff at the school are very bigoted racists.   Hugs
SOUTHLAKE, Texas – Carroll ISD in Southlake is reviewing sections of the book Life Is So Good, co-written by George Dawson to see if it is appropriate to teach at George Dawson Middle School.

Dawson, the grandson of a slave who lived most of his life in Dallas, published the biography in 2000 after learning to read at the age of 98.

Life Is So Good looks back on Dawson's life, discussing what things were like in the 20th Century, including topics like lynching, racism, segregation and civil rights.

 

 

Carroll ISD says the book was requested to be used as part of instructional materials for a 7th grade class.

 

After review by a group of teachers, principals and curriculum coordinators it was determined certain sections of the book were not appropriate for 7th grade students.

The district is still reviewing which sections of the book are appropriate for instruction.

The Carroll ISD School board voted to name the middle school after Dawson in 2002. Former School Board Trustee Jerry Lawrence introduced the idea after his son heard Dawson speak in Southlake.

A YouTube video posted on the George Dawson Middle School website discusses Dawson's life and shows students reading sections of the book aloud.

Carroll ISD says Life Is So Good in its entirety was not used for instruction last year.

The NAACP filed a discrimination complaint to the U.S. Department of Education against Carroll ISD in February over the way students of color and LGBTQ students are treated.

RELATED:

Office for Civil Rights investigating allegations of discrimination at Carroll ISD

Voters elect two new Carroll ISD candidates who oppose diversity plan

Southlake Carroll ISD teachers told Holocaust lessons need 'opposing viewpoints'

Carroll ISD board, teacher reach agreement after complaint about anti-racist book

Frustration continues in Southlake over Carroll ISD's delay of new diversity plan

Carroll ISD board considers $400K plan to address racism, diversity

Carroll ISD punishing teens seen in racist online video

Leaders outraged over another racist video featuring Southlake teens

 
In Germany, teaching about the holocaust and other atrocities carried out by the Nazi regime is mandatory in public schools. Meanwhile in America, our schools are banning the writings of our past by the very people who lived it.
I wonder how they are picking the "reviewers" of these books? I'm sure their pastors and Abbott gave them a list.
You have active shooter drills because of mass shootings at your schools and GOP politicians (including a significant number on your school boards) want to arm teachers. I think your grade 7 students can handle learning about the country's history of slavery, racism, lynchings and segregation.
Judas Peckerwood kuiaratamenai • 14 hours ago
That's because the Nazis were never completely defeated here.
Be afraid, GQP… Be very afraid.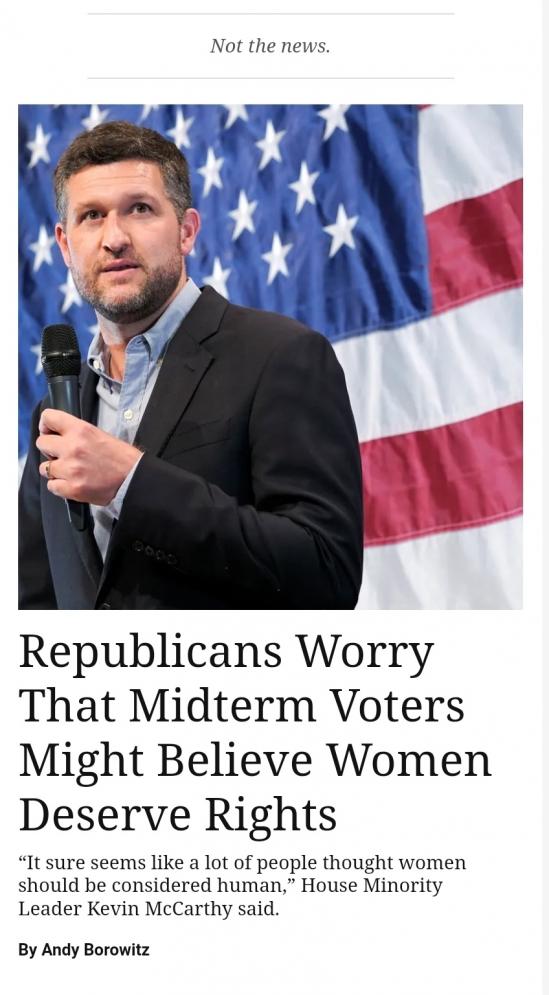 And this guy in the picture just got elected to fill the spot vacated by our previous rep, who is now our Lt. Gov.
None of this should surprise us, these days.
The United States of America is at war.
At war with the racist, misogynist, homophobic scourge going under the name of "the Republican Party."
soon the florida curriculum will consist solely of classes in gay-bashing and civil rights-snatching.
DoILookAmused2u? MΏ-R3s1st0r rcdcr • 13 hours ago
and talkin' bout how blacks are inferior and had it good with slavery.
Is there a tiny, powerless minority they overlooked? Can't do jews because Florida has a lot of those. I feel like we are missing potential next victims of The Purge.
heleninedinburgh DoILookAmused2u? MΏ-R3s1st0r • 13 hours ago
can't do jews

Rubio and DeSantis have been 'doing jews' constantly in their Spanish language media.
Sorry, sorry, not doing Jews, doing Soros, and it's a pure coincidence that he's Jewish, they never even thought of it.
We wouldn't want the kiddies asking questions, now would we? We might have to answer them, and that would be so embarrassing.