https://www.lgbtqnation.com/2022/10/ohio-activists-quash-anti-trans-resolution-major-victory-trans-rights/
I would again like to point out this is not about protecting kids, it is entirely political.   Look how often they attack Biden and the administration on a local school board issue.  This is being used by the republicans to rile up their base with misinformation and to hurt a group of kids they don't like.     Hugs
 

In a victory for trans Ohioans, the Ohio State Board of Education decided to delay voting on an anti-trans resolution that would ban trans girls from women's sports teams, force teachers to out trans students to their parents, and ban classroom discussions on LGBTQ issues in kindergarten through third grade.

The resolution was introduced by board member Brandon Shea and rejects a proposed rule from the Biden administration to apply Title IX anti-discrimination protections to LGBTQ students nationwide.

It aligns with a lawsuit against President Joe Biden's proposal put forth by Ohio's Republican Attorney General Dave Yost (along with other state attorneys general) and states that sex is an "unchangeable fact" and that "there are observable, quantifiable, and immutable differences between males and females."

"Denying the reality of biological sex destroys foundational truths upon which education rests and irreparably damages children," it declares.

 

The resolution blasted the Biden administration for "federal overreach" and criticized its assertion that schools who fail to adhere to gender anti-discrimination policies could lose federal funding for free and reduced lunch programs.

Activists, teachers, parents, students, and the like showed up in droves to testify against the resolution – after many in favor of it also spoke.

"The mental, emotional and psychological toll will be huge if it is passed because it takes away protections from the students who need those protections the most," said Rev. Andrew Burns of the King Avenue United Methodist Church. "And I would be one of the people who would have to clean up the mess left behind."

After four hours of public comments, trans rights won the day, and the board decided to delay a vote on the measure.

 

 

In a 12-7 vote, the board decided to send the resolution to an executive committee. Some board members believe it will probably die there, according to Cleveland.com. A softer version of the proposal will also reportedly be considered by the committee.

But the decision is still a huge victory.

Activist Erin Reed tweeted, "I can't overstate how big a victory we just won in Ohio for trans people was. We got a boardroom full of Republican school officials to vote AGAINST moms for Liberty anti trans policies. The activists speeches objectively swayed things. The anti-trans group was stunned."

 

Reed continued to explain that the vote shows that being anti-trans is becoming an extreme position, also praising Jon Stewart for his recent skewering of Arkansas Attorney General Leslie Rutledge (R) for the state's ban on gender-affirming care for youth.

"The same arguments were repeated multiple times in the testimony," Reed continued. "Ultimately though the credit goes to the activists who showed up. It was a pleasure to watch this and help mobilize from the VERY beginning. The fight isn't over in Ohio. It isn't over anywhere. but we won one for the kids today."
Now that you have read the article I want to point out several things.   First l want you to look at the trans man in the video above.   This is a man.     However republicans want to force this man to use women's restrooms.    For those women that say they would be uncomfortable knowing a trans person was using the same bathroom as they were, tell me you as a woman wouldn't be uncomfortable seeing this man entering the female bathroom with you.  This is the problem first with judging gender on looks, and second this is the end result of the republicans anti-trans agenda.   Second the anti-trans people tried to make sure that they spoke first and took as many spots as they could, knowing that many board meetings have a time limit and they hoped to run out the clock so the trans positive people could speak.   Also notice that the anti-trans activists used lies, myths, debunked talking points, to the point of claiming that trans people simply did not exist.    They throw so much false misleading and wrong information out that as one of the people said it would take longer than the meeting like refute them all.   It is called a Gish gallop.  But what was nice was a real geneticist who destroyed the anti-trans arguments with scientific medical facts, not that the anti-trans people would ever listen to facts.   Below is the unrolled tweets from the story.   Hugs
Happening now… The waiting room is overflowing in Ohio as people pack the building in order to speak out against a policy that will force teachers to misgender Ohio trans students and ban them from bathrooms statewide.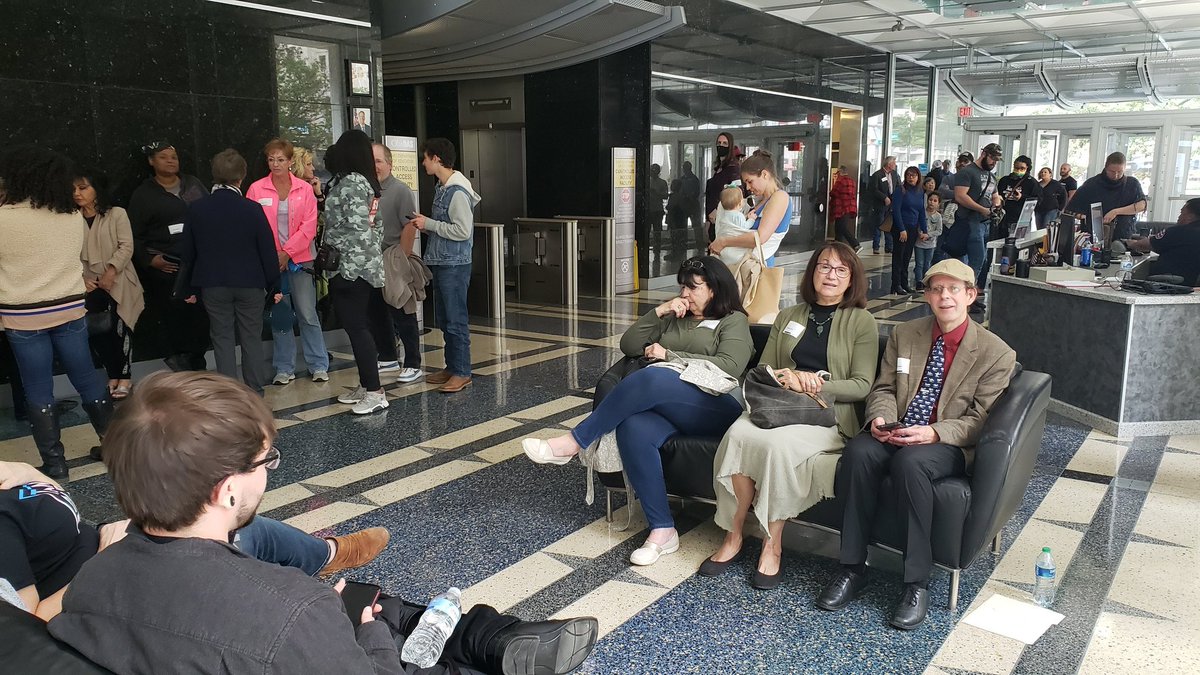 I know the people fighting on the ground. People like @CamomileOgden who have devoted so much to ensuring this doesn't go through.
Give 'em hell.
Watch live here:
https://ohiochannel.org/live/state-board-of-education
Unfortunately Moms 4 Liberty has shown up to this meeting, unlike last time where all speakers were against this policy.
We've already had two speakers propose that people shouldn't be able to transition up to 25 years old because of "brain development."
And now there's a teacher saying that trans youth are a sign that "society is in decay"
I'm being told that the Moms4Liberty folks snagged the first 20 spots, and then later spots will be heavily opposed to the measure.
Its still a nonstop stream of people speaking in favor of the resolution. Soon the flavor of speakers will change. There seems to have been some shenanigans in how approved speakers were handled.
We are finally getting to the speakers in opposition to the policy.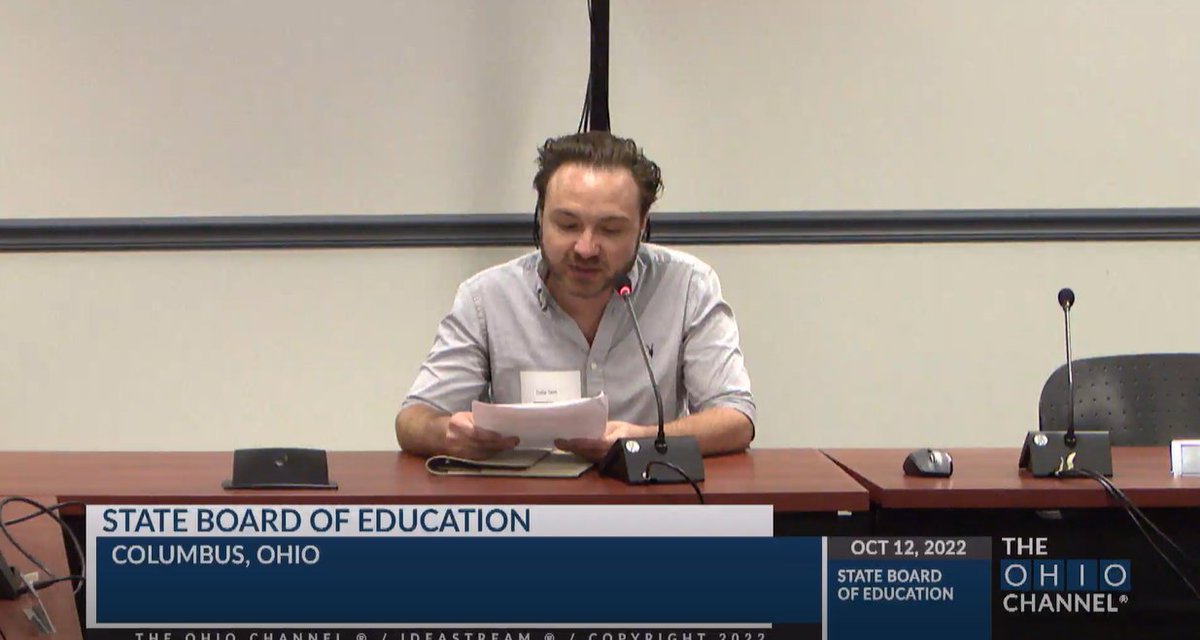 "We already know how this policy works… the state practiced this policy for years and it killed LGBTQ+ people."
Oh cool cool cool, now they are saying that "[transgenderism] is moral decay in our public institutions that is growing like a cancer spread by globalists."
Reverend Andrew Burns of the United Methodist Church is speaking passionately against the measure.
This girl is AMAZING and is making an economic argument for rejecting this bill. She's so good! I missed her name.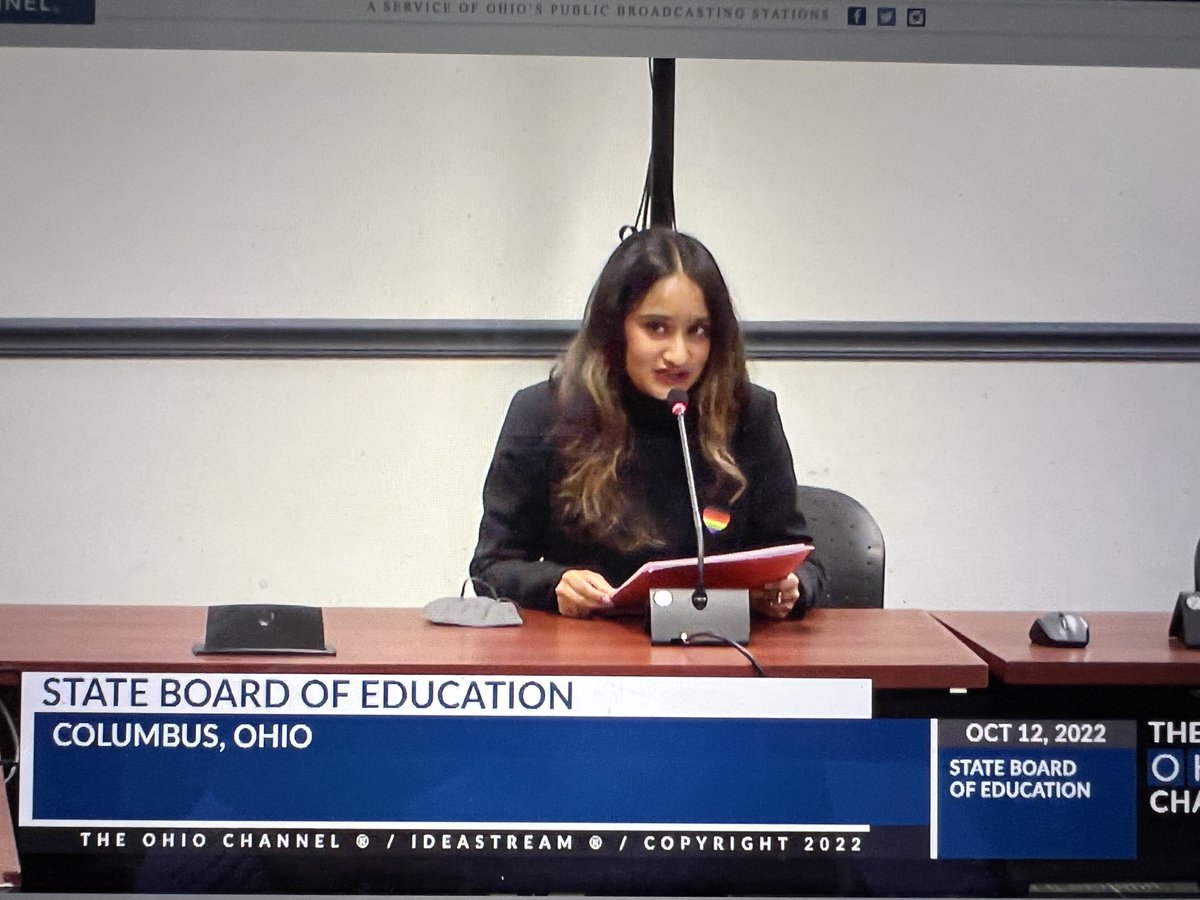 Getting word that there has been a disturbance outside of the hearing and mood is tense. Many speakers are now effectively speaking against this policy. I hope to clip some later.
This trans man speaking is amazing. "I am a trans man. I WAS one of the students who would be affected by this policy."
"I'm here today for all the trans kids in Ohio who are not able to be here to speak up for themselves"
I'll get his name later when I clip.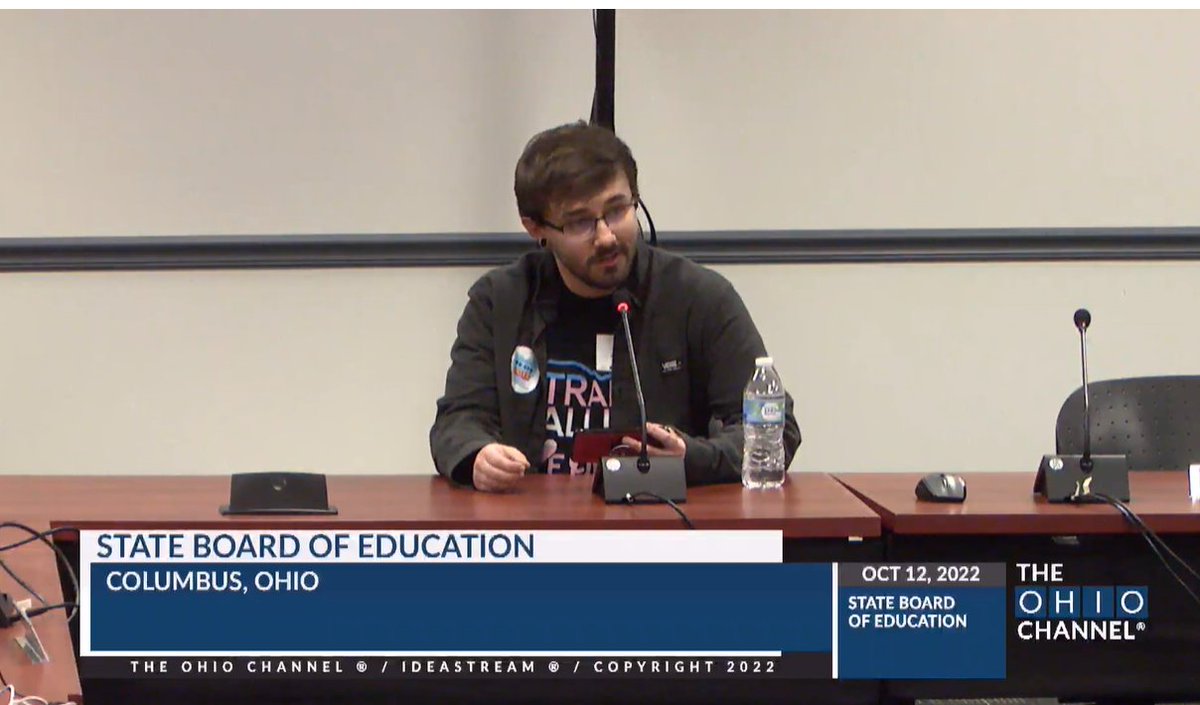 Amanda Erickson from Kaleidoscope Youth Center is AMAZING.
She's speaking on behalf of students who gave her quotes.
She says, "You are actively failing the students you have been elected and appointed to serve"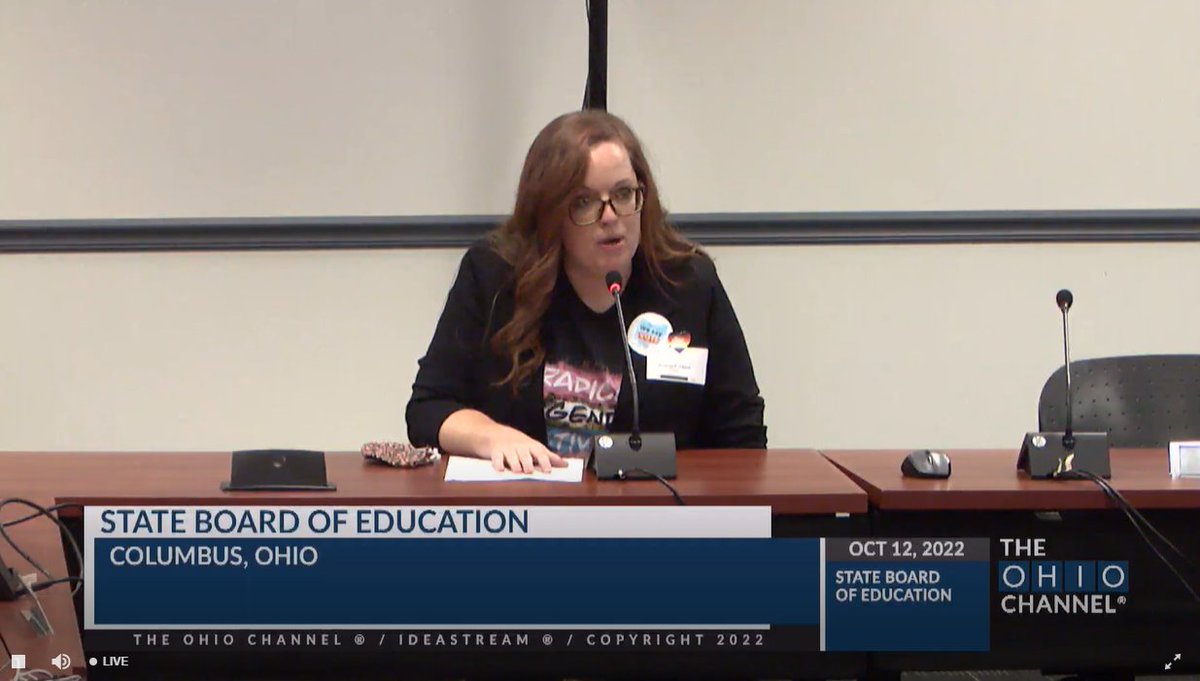 This geneticist is absolutely ripping the measure and teaching them about genetics and how there are hundreds of intersex conditions, and that "Sex is NOT binary"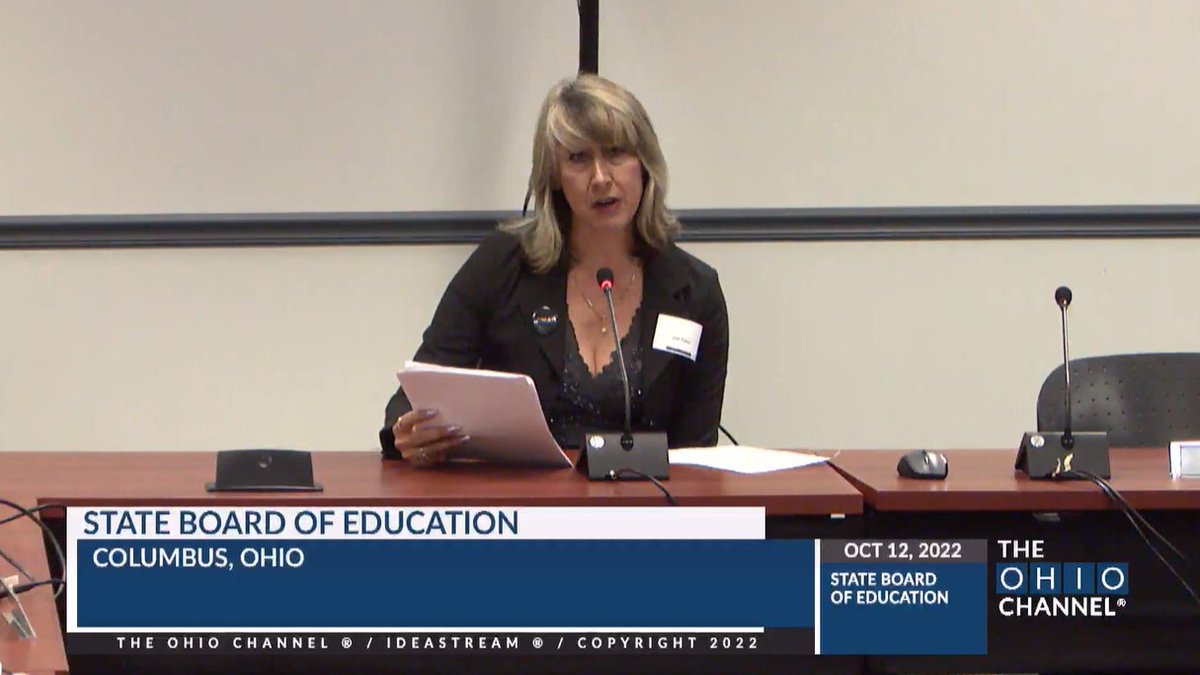 Now a speaker is comparing trans acceptance to "Hitler youth"
🙄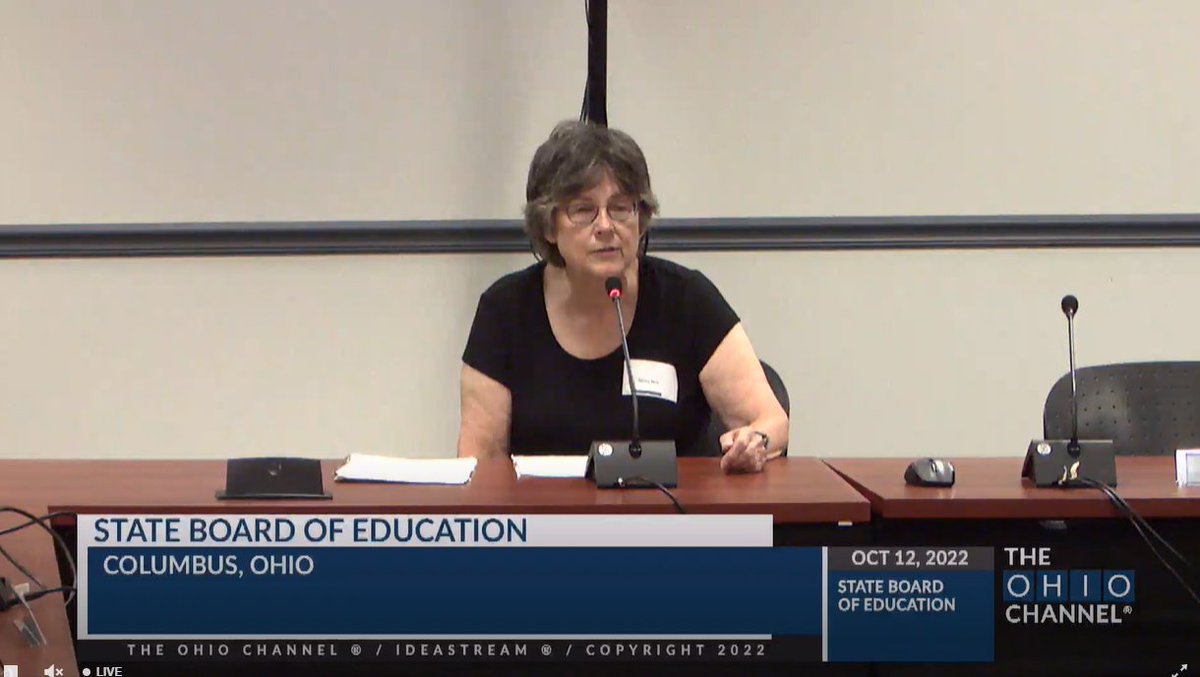 "gender confusion" is the most garbage transphobe dogwhistle.
We're not confused about our gender – YOU are.
Although early speakers were ALL in favor of the resolution, it has been a nonstop wall of those opposed.
This is great. People are speaking powerfully and persuasively.
Oh look who else it is! This woman also spoke in favor of the Ohio bill to detransition all trasn youth.
Her SON has transitioned and is now an adult, and is living away from her.
She's mad at that so she's trying to stop youth transition.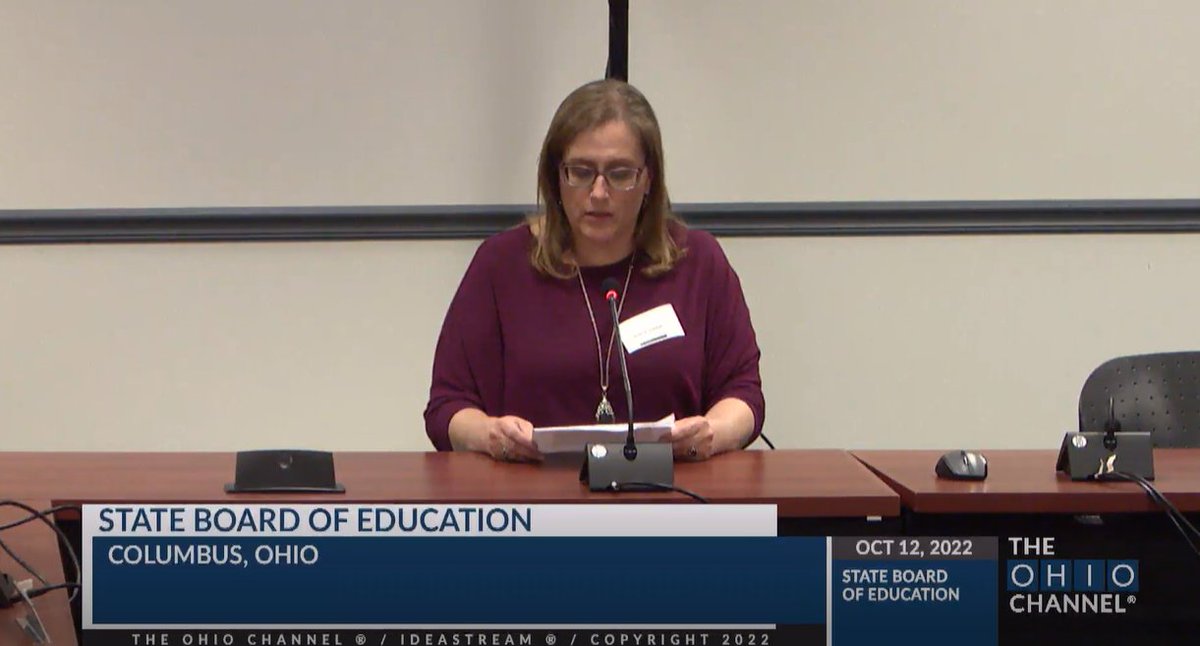 You can see the previous speaker when she spoke earlier this year.
Her son has repeatedly stated that he is trans and is an adult and does not support this.
The ever amazing Cam Ogden just spoke, I didn't get a screenshot of her, but she pointed out how so many lies have been spoken and debunking them would take all the time in the world, and how the board should take more time to address and research the truth. @CamomileOgden 💜
I will clip the 2 or 3 best moments a little bit later this evening and probably post them in separate posts as well as to my TikTok.
Young republican speaking out in favor by saying that Biden "changed title IX by executive order" (All he did was interpret gender, as title IX law does not provide such an interpretation)
But its particularly rich to see Republicans complaining of executive actions.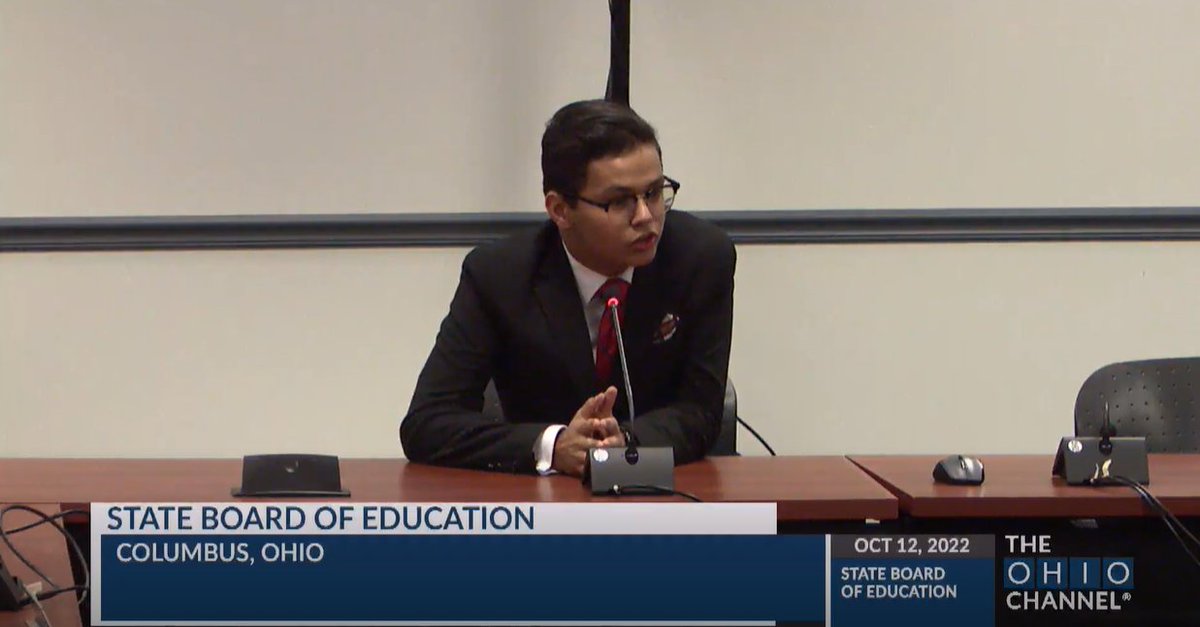 The mother of a trans former student:
"How can you say that trans students should be included when you say they don't even exist?"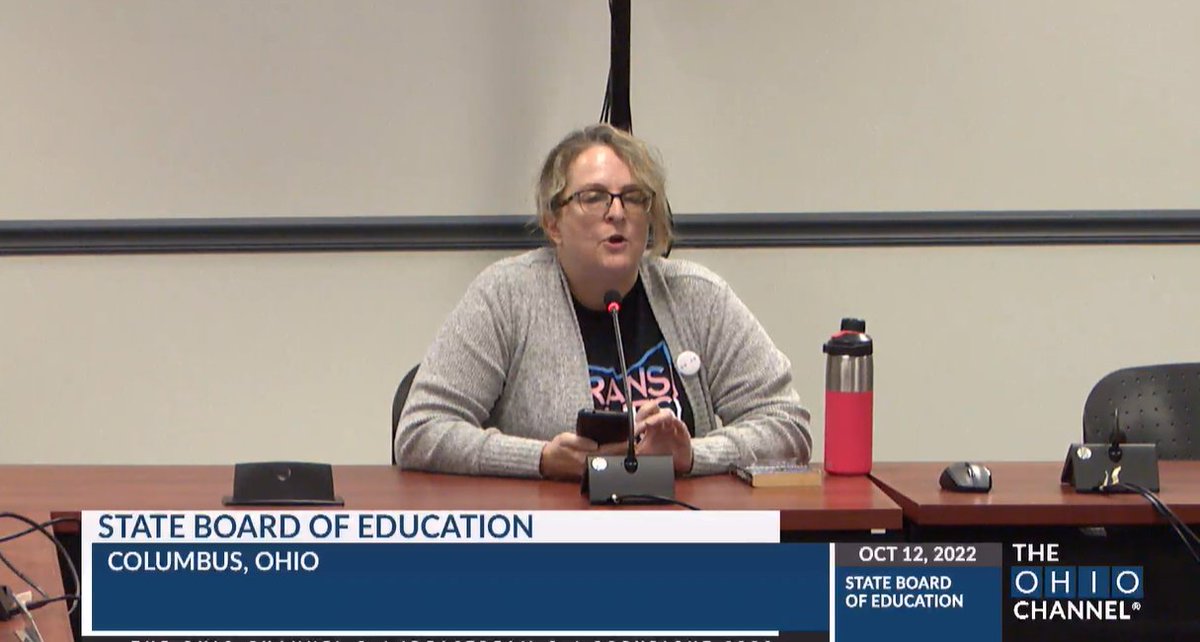 Public testimony is over – they will proceed to vote this evening.
Please tell the Ohio Board of Education to protect trans kids, not force teachers to misgender them, and not to ban them from bathrooms of their gender.
I feel good about Member Collins at least…
We are getting closer and closer to a vote that will determine the fate of so many trans students in Ohio…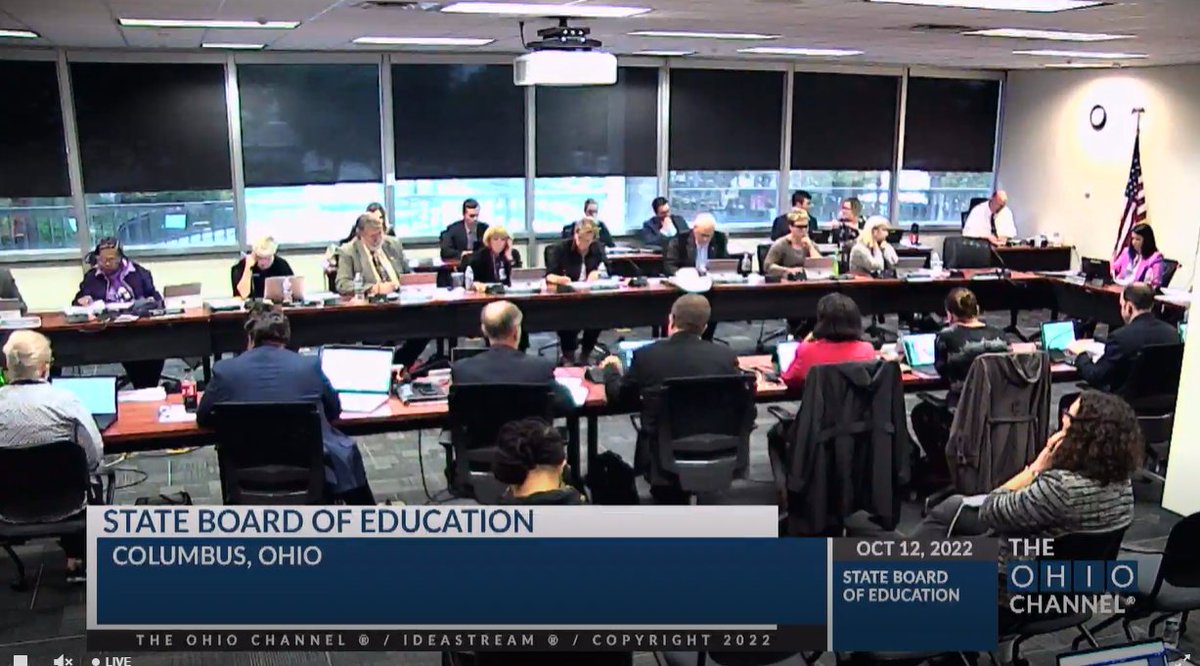 Here we go…
They have moved to refer this motion back to committee (which would, for the time being, delay the motion for quite a while)
The vote on this motion has NOT happened yet. Lets hope this motion passes, if not then it will be outright voted on.
Sorry I want to be clear- they have MOVED to send it back to committee, but that motion must now be voted on. Its not a victory or defeat yet – lets see what happens with this vote.
"these kids exist… and there has been absolutely nothing said about what we can do for these kids."
– Member arguing to send this back to committee.
They are currently debating back and forth through parliamentary procedure and everything is kind of running into each other.
The Ohio Board of Education is completely trapped in a Roberts Rules loop.
We may get a vote from them in the next century.
THE OHIO BOARD OF EDUCATION HAS VOTED TO SEND THE PROPOSAL BACK TO COMMITTEE!
They have decided not, at this time, to force teachers to misgender their trans students and ban them from bathrooms.
Thank ALL the activists who did this.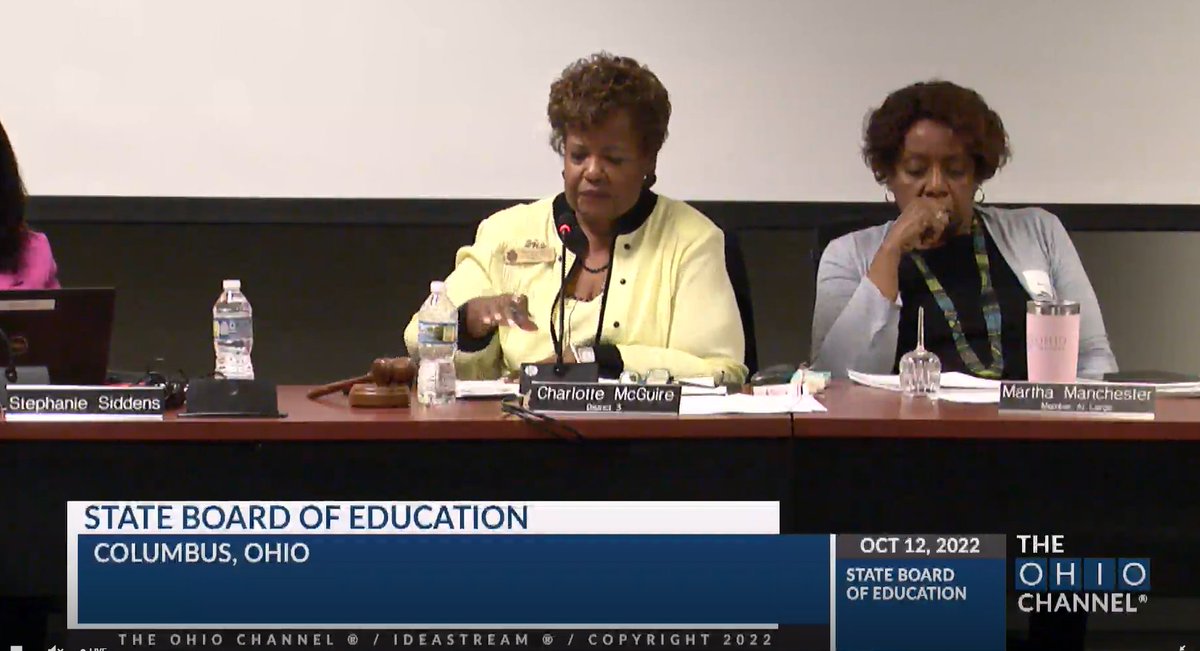 The vote to send back to committee was done 12-7.
I have clips coming of many moments today. Thank you all for following along.
Next stop – Virginia, where we must defeat a very similar proposal.
Originally tweeted by Erin Reed (@ErinInTheMorn) on October 12, 2022.